The Peak District was the first National Park in Britain, and Tweed Queen is so lucky to be based on the southern fringes in the glorious Derbyshire Dales.
We have stunning scenery, ancient stone circles, world-class businesses, quintessential English villages and market towns, thermal baths, fairytale underground caverns, one of the world's rarest precious stones, Blue John, found only in Castleton, brilliant country shows and village fetes, we hold on to our traditions, such as the ancient art of Well Dressing and can enjoy some of the finest stately homes in the world: Chatsworth House, Haddon Hall and Hardwick Hall, not forgetting Bolsover Castle.
And we produce delicious food, have lots of independent retailers, are some of the friendliest folk you could meet with, apparently, more pubs per capita than anywhere else in Great Britain!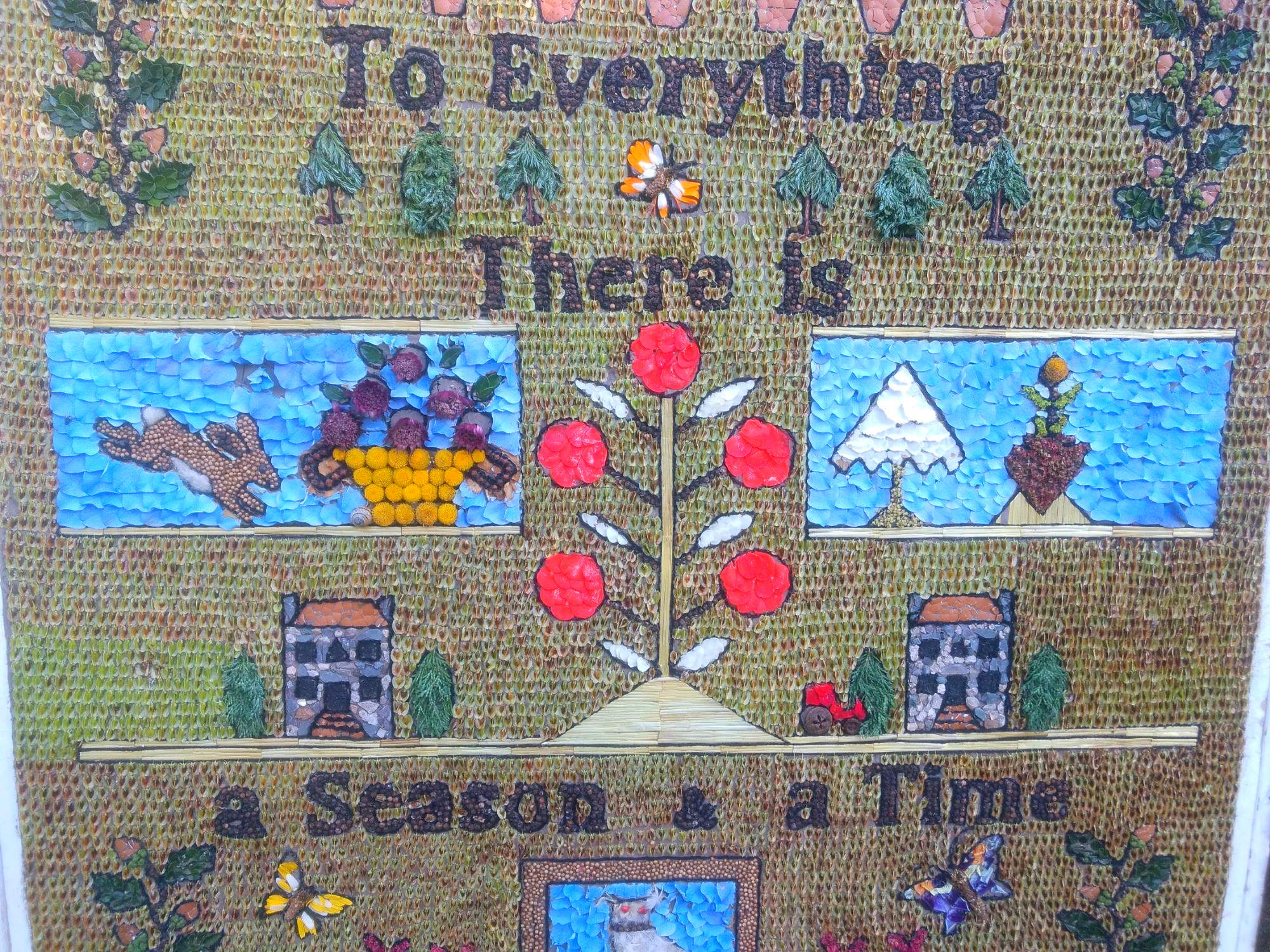 Derbyshire is rich in tradition and folklore.
Well Dressing season runs from Whitsuntide in May through the summer, when the villages give thanks for their clean water and wells; the pagan custom of sprinkling wells with flower petals has been transformed into huge stunning pictures made entirely of flowers, seeds and natural elements.
Across the countryside are scattered megalithic brial mounds and stone circles, such as Arbor Low & Nine Ladies on Stanton Moor, and who can resist tracking down film locations for The Princess Bride!!